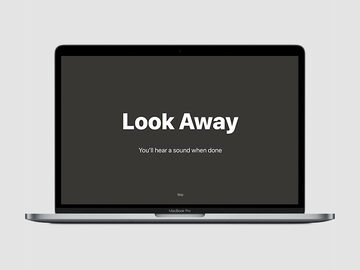 Overview
Description
•Stare at a computer screen long enough, and there's a good chance you'll start to experience headaches, fatigue, red eyes, and a host of other symptoms associated with Computer Vision Syndrome (CVS). Breaks for Eyes is here to help you avoid CVS by reminding you to take a 20-second break every 20 minutes and look at something 20 feet away. Also known as the 20-20-20 rule, this practice is proven to combat Computer Vision Syndrome, and Breaks for Eyes will help you make it a staple in your daily life..
•Avoid eye strain & CVS by reminding yourself to take vision breaks every 20 minutes.
•Get motivated to take routine vision breaks & protect your eyes.
•Cut down on headaches, fatigue & other CVS symptoms.
•Disable break reminders for some time if you're in a meeting or watching a movie.
System Requirements
•macOS 10.10 or later.
Important Details
•Length of access: lifetime.
•Redemption deadline: redeem your code within 30 days of purchase.
•Access option: desktop.
•Max number of devices: 1.
•Version 1.1.
•Updates included.
•About the Developer.
•Alexey Chernikov and Andrii Liakh are a 2-person Vienna-based team. They're language learners and software makers with 8+ years of experience in both fields..
Terms
•Unredeemed licenses can be returned for store credit within 15 days of purchase.
                        Get The Deal Now