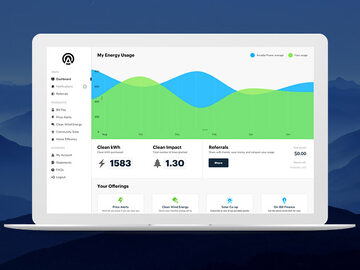 Overview
Description
•Saving the planet is going to take work, but you can do your part—and save a pretty penny on your energy bill—by signing up for free with Arcadia Power. Delivering a simple, free way to choose renewable energy, Arcadia Power helps you save with access to community solar programs, home efficiency upgrades, and price alerts that automatically find you an exclusive lower energy rate. Just connect your local utility account to its platform, and let Arcadia do the work. Sign up today, and save with $20 off your first utility bill!.
•Save on your monthly energy bill w/ community solar programs, home efficiency upgrades & price alerts.
•Support clean renewable energy projects at no extra cost.
•Ensure your energy usage supports renewable energy projects while saving money.
•Use a personalized energy dashboard to view your impact & monthly savings.
Important Details
•No obligations; users may start or stop their Arcadia Power memberships anytime..
Terms
•Unredeemed licenses can be returned for store credit within 15 days of purchase.
                        Get The Deal Now